One night in Bangkok is not enough
We've been to Bangkok 5 times the past 9 months and it served as our hometown away from home. It's so easy to get to other countries from Thailand and the city never gets old… it has so many faces!
Here are a few of my favorite spots:
(1) Chinatown
Wander around through the small streets, take in all the smells, enjoy the light fest at night, discover hidden temples and have lunch at Hongkong Noodle.
(2) Wat Pho
This is the largest and oldest temple complex in Bangkok. You can keep on rediscovering its beauty while wandering around. I'll let the pictures speak for themselves.
(3) Sukhumvit and surroundings
Here's where I spent most of my time… silly enough I don't have any pictures of these places because  I never carried my camera with me when I was there. It was lovely to just be.
FOOD
DRINKS
SHOPPING
CULTURE
TCDC (Thailand Creative and Design Center): take a look at the exhibitions they're running.
MARKET
Talat Rot Fai: a night market filled with vintage stuff and plenty of clothes & food stalls. It's a little bit off Sukhumvit but definitely worth a visit!
DO GOOD
GET MAIL
Poste restante works like a charm at Nana Post Office. You can pick it up at the first floor. Have mail sent to you like in this example:
Mr. Joseph

DOAKES


c/o Poste Restante
Nana Post Office,
Sukhumvit Road,
Bangkok 10112 THAILAND
(4) Wat Mahathat and the amulet market
Wat Mahathat is an important centre for the study of Buddhism and meditation. Walk through the different levels of the Wat to learn more about it and discover the nearby amulet market.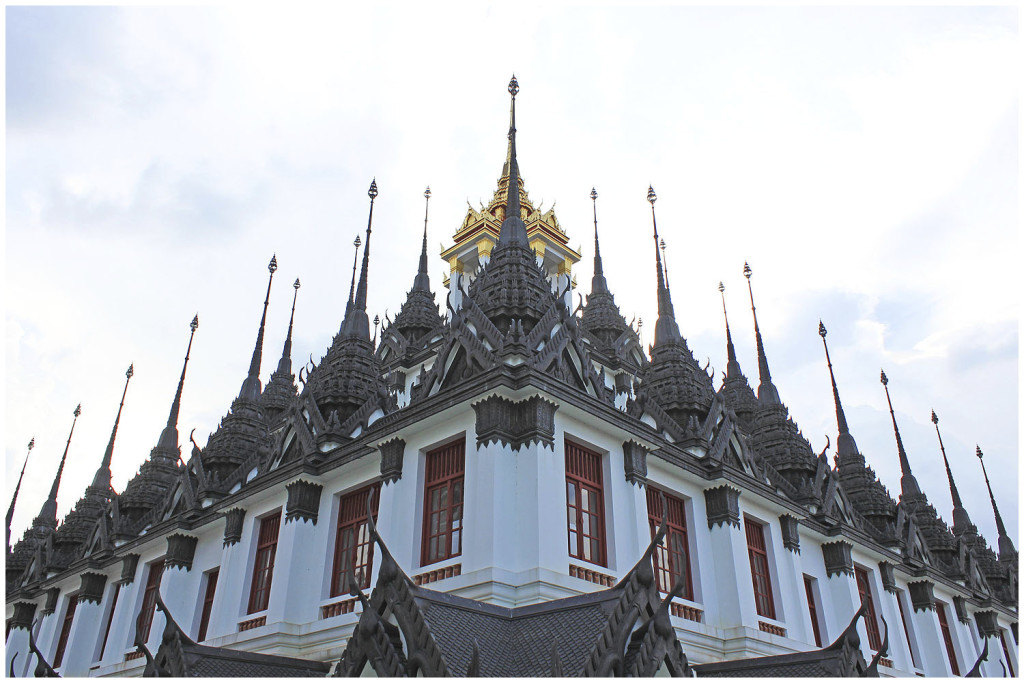 (5) The floating market
The market is a half day trip away from Bangkok and although it's quite touristy you can easily find a spot where good soup makers are hiding to enjoy a quiet view of this special place.
Bangkok summary
Things to do: See above
Food: See above
Stay: We always used Airbnb and ended up near the "On Nut" BTS station 4 times in a row. The best place if you want to stay away from the old center. If you do want to stay close to Khao San Road I can recommend New Siam II Guesthouse. It's smack in the center of the city and still super quiet at night.