Life around the holy lake in Pushkar
Pushkar is a touristy town: shops filled with (I must admit – nice) clothing and souvenirs line the streets. After a long walk through those streets with our (I must admit – little bit heavy) bags under the afternoon sun we finally found our guesthouse. Luckily it made up for all the sweating as it was located right next to the beautiful lake. The view put an immediate smile on our faces and that smile remained while we explored the less touristy parts of town (early in the morning).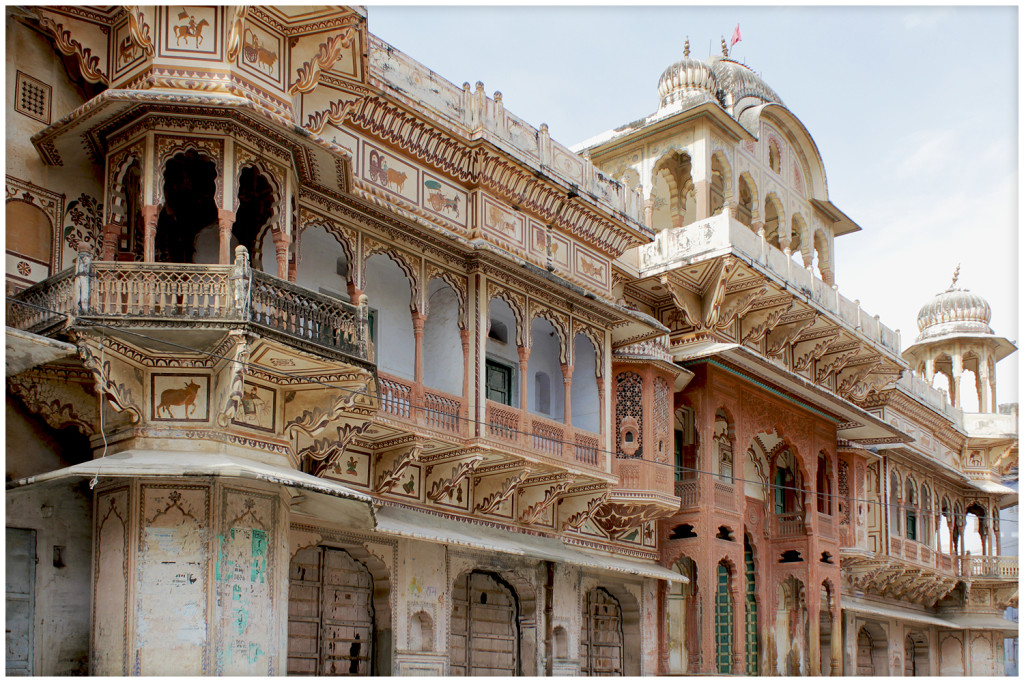 If you dare to walk away from the famous lake you can still find some lovely haveli's in the other streets in Pushkar town.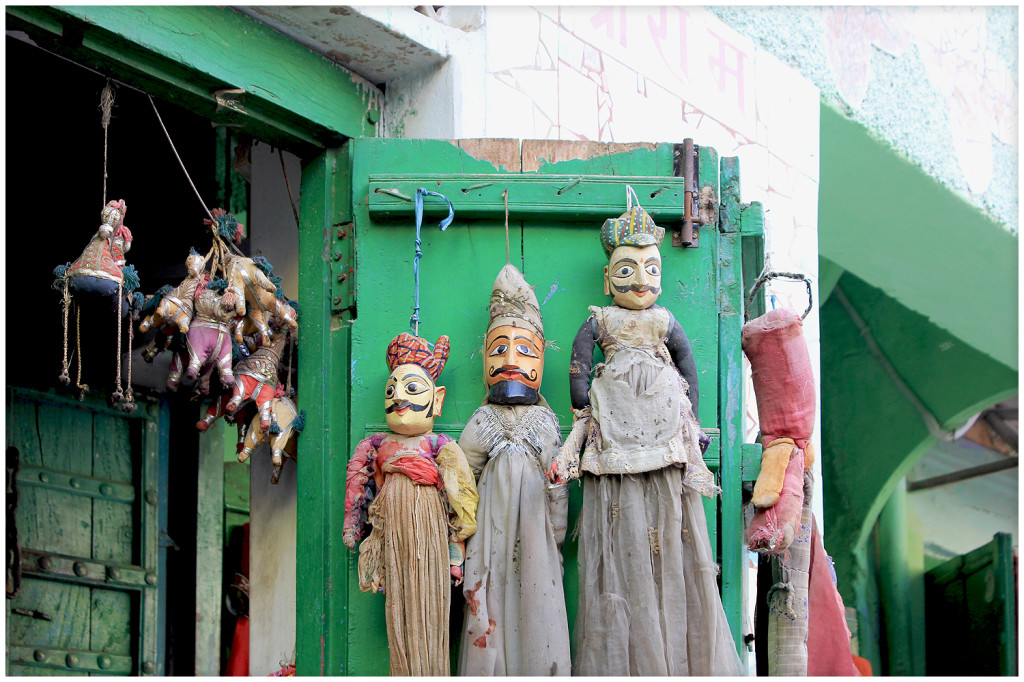 The hike up Pushkar's mountain was a tiring but rewarding one. We met a lot of people on the way up and down. Even old men and women who couldn't walk up straight anymore conquered the steps. At the top of the mountain there's a small shop where you can buy water and other drinks. We felt sorry for the man running the shop until we saw these young boys going up: they were the ones bringing goods up the mountain.
Pushkar trip summary
Transport: By train to Ajmer and then by bus to Pushkar
Stay: We stayed at Bharatpur Palace, right next to Pushkar lake (and it has a nice terrace!)
Things to do: Wander to the little streets away from the main hustle and bustle in Pushkar and take a morning hike up the mountain to the Savitri Temple for a stunning view over Pushkar.