Temples, monkeys, block stamps and god makers in Jaipur
We didn't have the typical tour in Jaipur. Yes, we did see the Palace of Winds (aka the Hawa Mahal) and the monkey temple but those are just must do's when you're in town. Our most fun stops were actually a bit further out of the town in Sanganer where we found a block print factory with a fantastic owner and a pretty Jain temple to visit.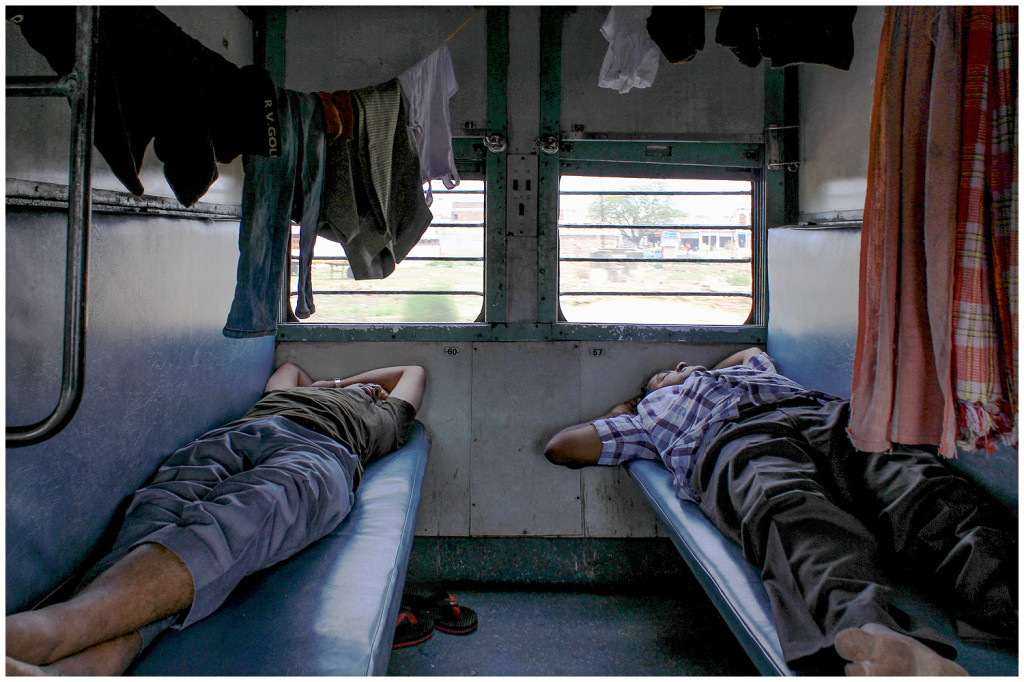 On the way to Jaipur we met two families who traveled together and made the most out of their train ride by drying their laundry while taking a nap.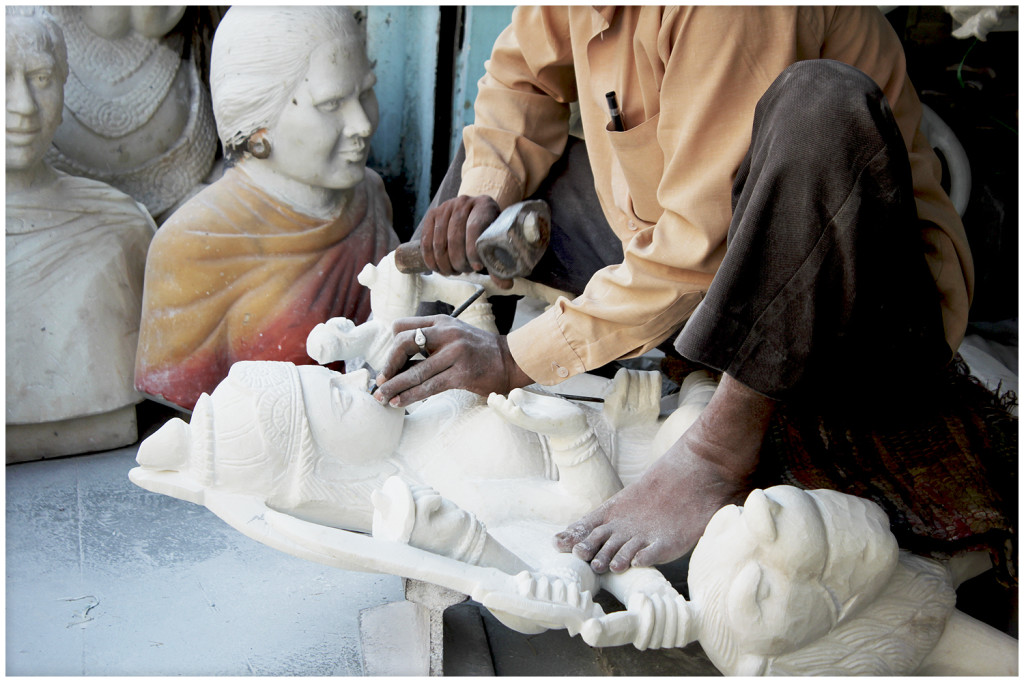 This man was sculpting a statue out of a block of marble, it's amazing to see how much detail they can put into their work.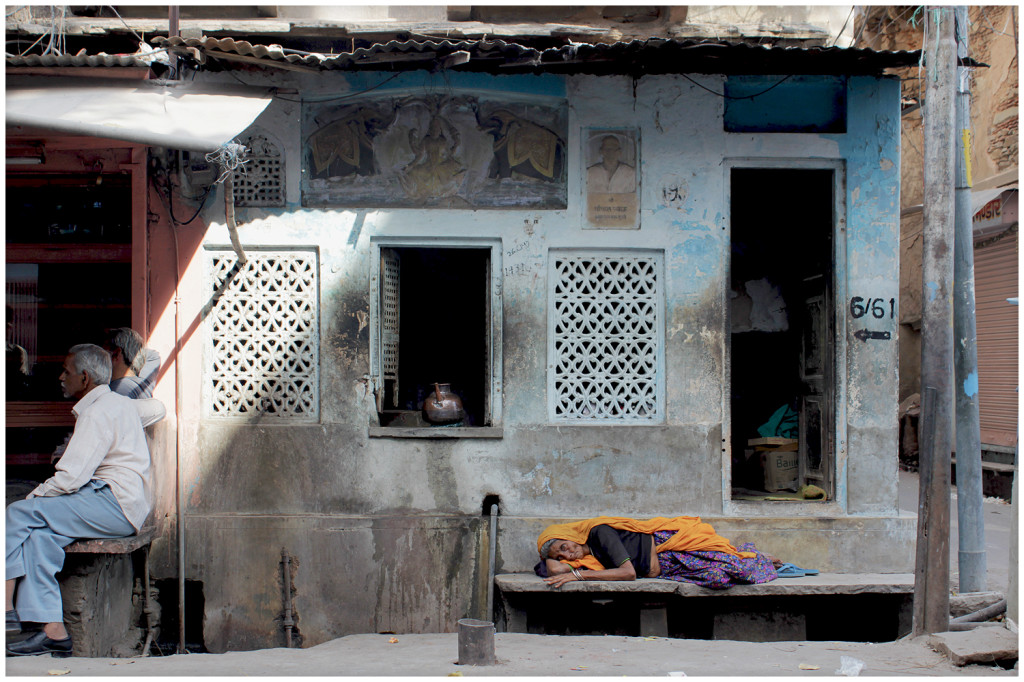 A random lady resting in front of her house in the streets of Jaipur.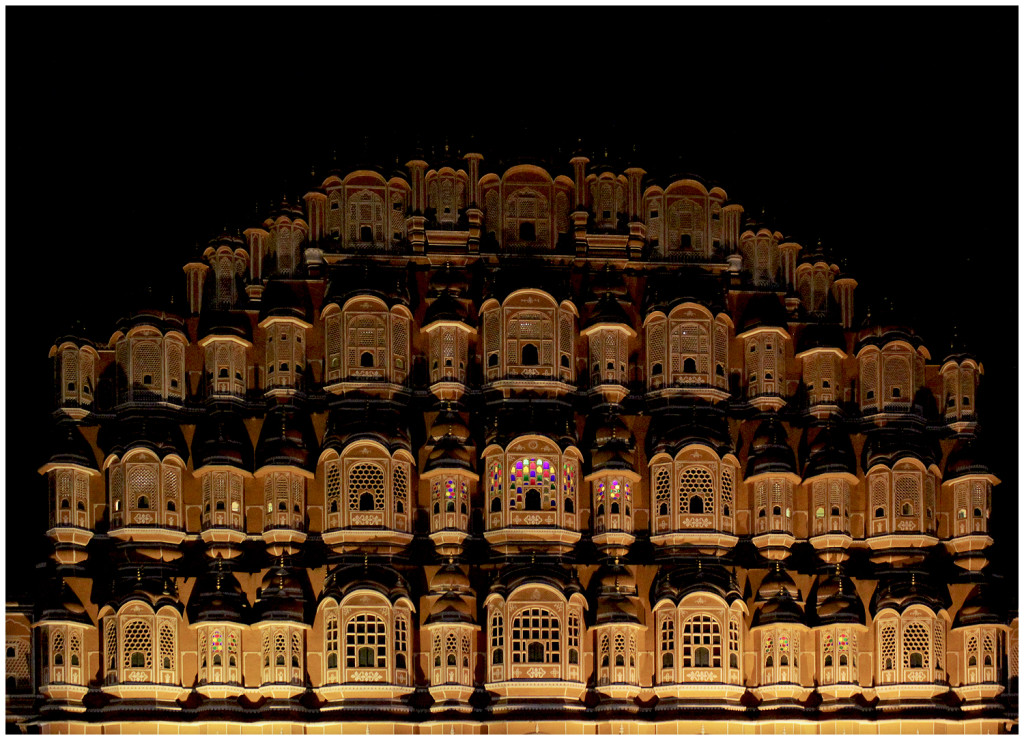 The Palace of Winds (Hawa Mahal)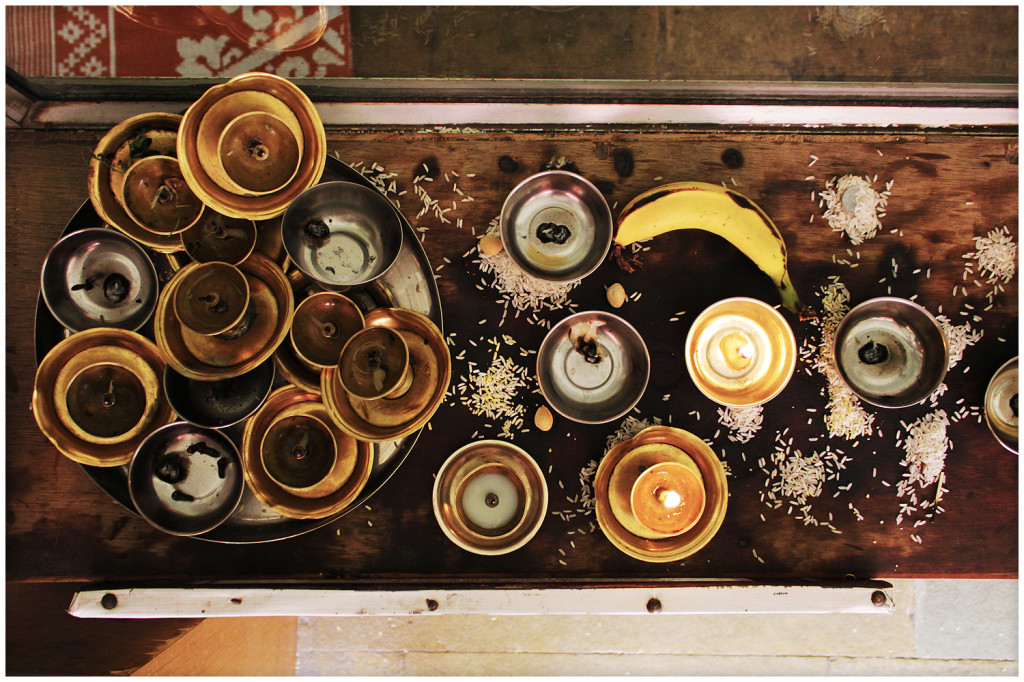 I found these offerings were just a stunning sight. They were places in the Jain temple in Sanganer. The Jain are strictly vegan and almost panicked when they saw me with my purse inside. They yelled "No leather!". Lucky I could assure them my crappy looking purse was all made of synthetic fabric.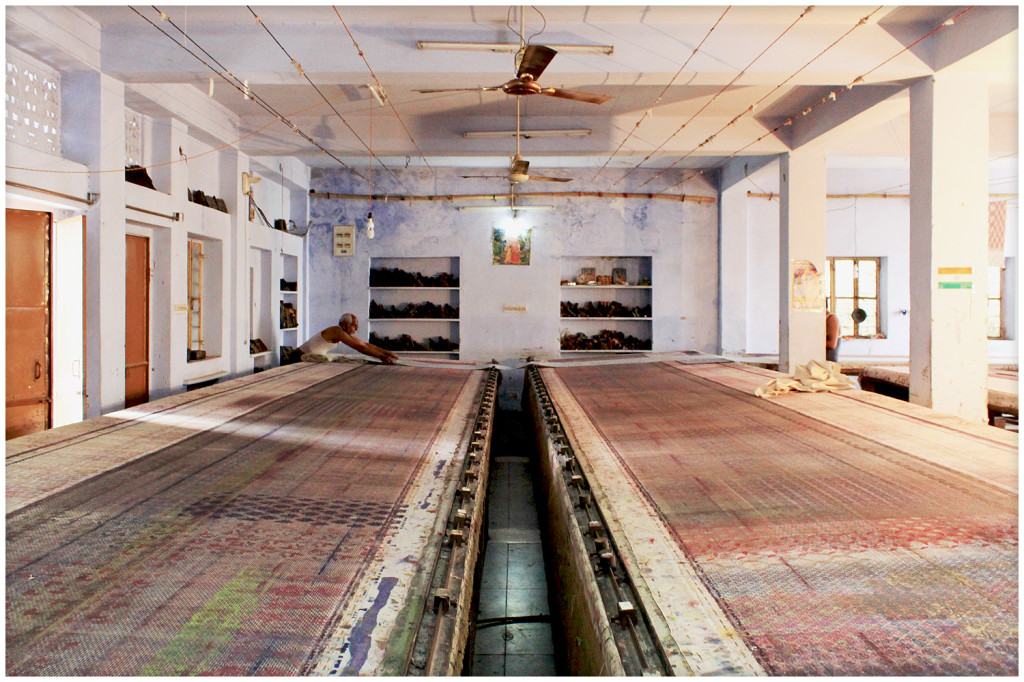 When walking through Sanganer (not far from Jaipur) we were lucky to find one very friendly factory owner who was happy to show us the working grounds. Here's a man preparing the fabric to be block printed.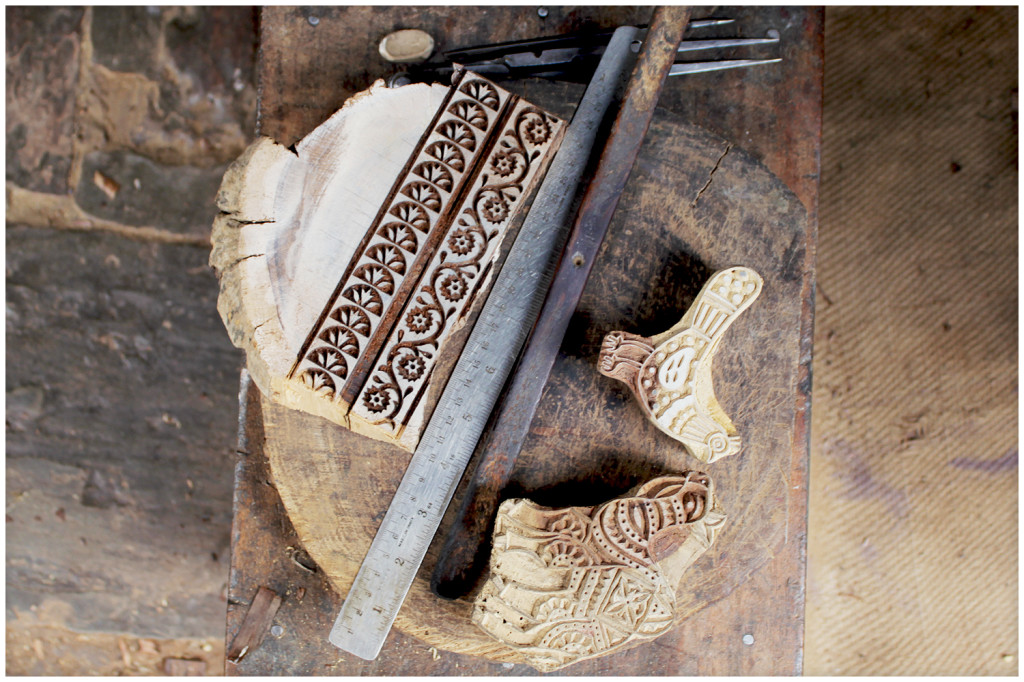 An example of the blocks that are used to make beautiful block printed fabrics.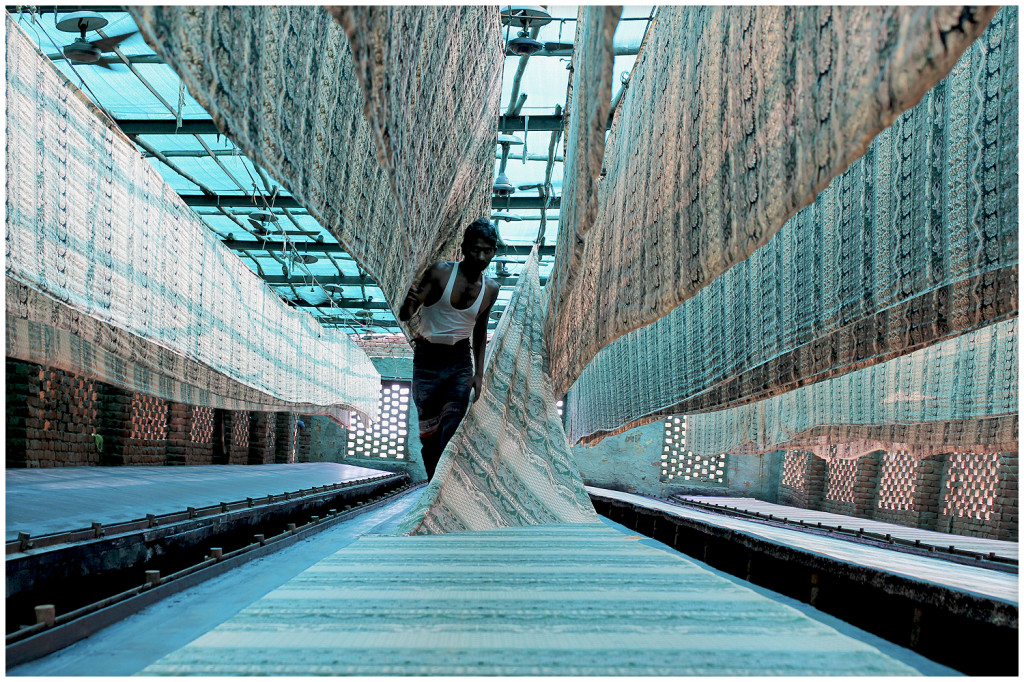 We also found another small factory where they didn't work with seperate blocks but with big stencils to put patterns on fabric.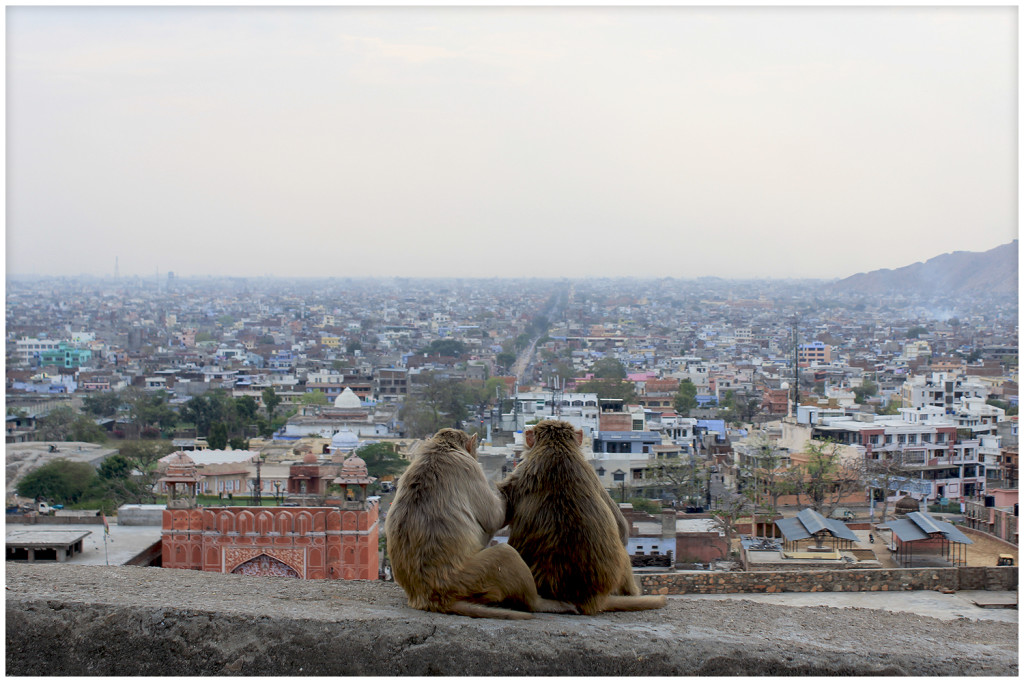 We met these monkeys on our way to … the monkey temple! These buddies are watching over Jaipur together.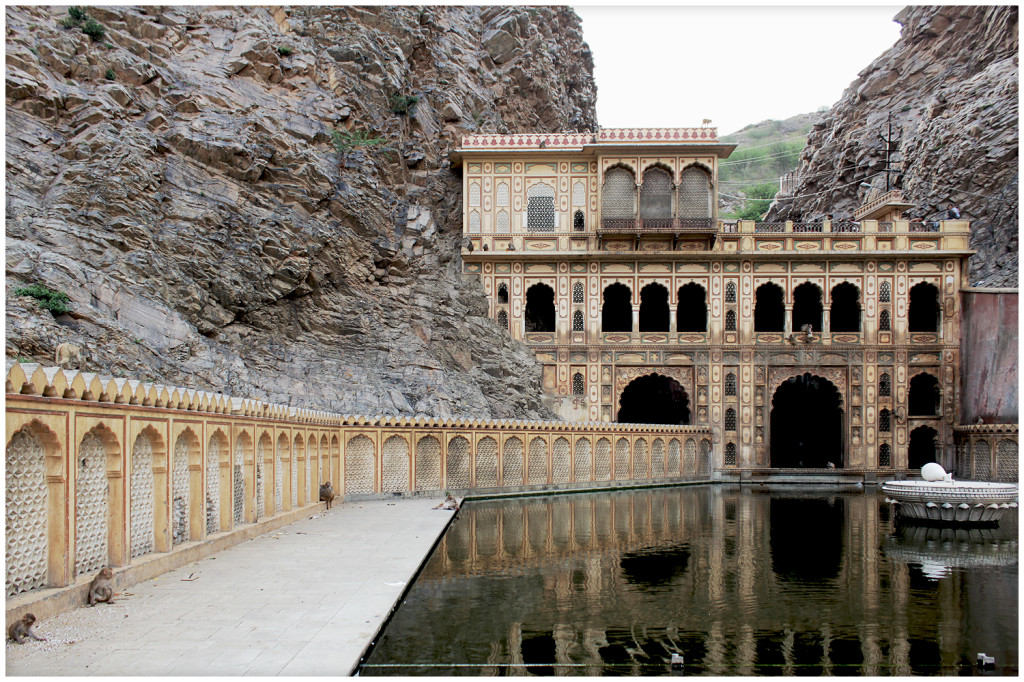 This is the monkey temple in Jaipur.
Jaipur trip summary
Transport: We came by train, as we almost always did in India 🙂
Stay: The unbelievably wonderful Tara Niwas: spacious and clean rooms (even with a bath!) and a (small) restaurant that serves great thalis!
Things to do: The monkey temple, walk around the city and all the shops (it's shopping paradise!), see the Palace of Winds, get a bus to Sanganer and explore the block printing workshops / factories.