Playing Holi
Holi was not as I expected. Luckily. A lot of online articles tell women not to participate in Holi in the big cities. That's why we chose to celebrate it (or "play it" like locals called it) in Santiniketan, Nobel Laureate Tagore's home. There were no exuberant, outrageous, overly touchy and drunk male Indians. We saw families and children, young and old, rich and poor, everybody united in color… touching each other's faces gently smearing colors on cheeks and foreheads while smiling and wishing us a "Happy Holi".
A lot of people asked us what we thought of this Indian tradition and one of them summarized it perfectly: It's warming, isn't it? Yes, it was. I felt overly happy, almost ecstatic because of the sweet smiles and words we received. It was an honor to be there. I was afraid nobody would want to "play Holi" with us (afraid they would perceive us as the "opportunistic tourist") but I was wrong: I think we were the most colorful of all at the end.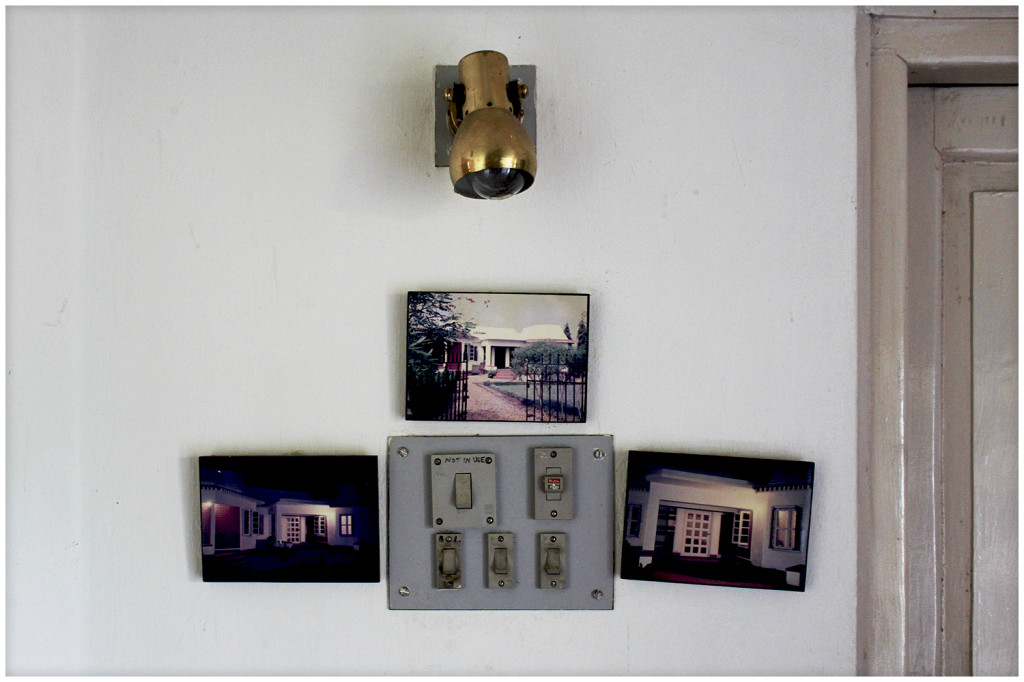 We stayed at this wonderful summer home in Santiniketan via Airbnb. We met the family in Kolkata to pick up the keys and they were so happy to host us there, it was a super good experience. The home was a few km's out of town which made it a peaceful abode after all the festivities.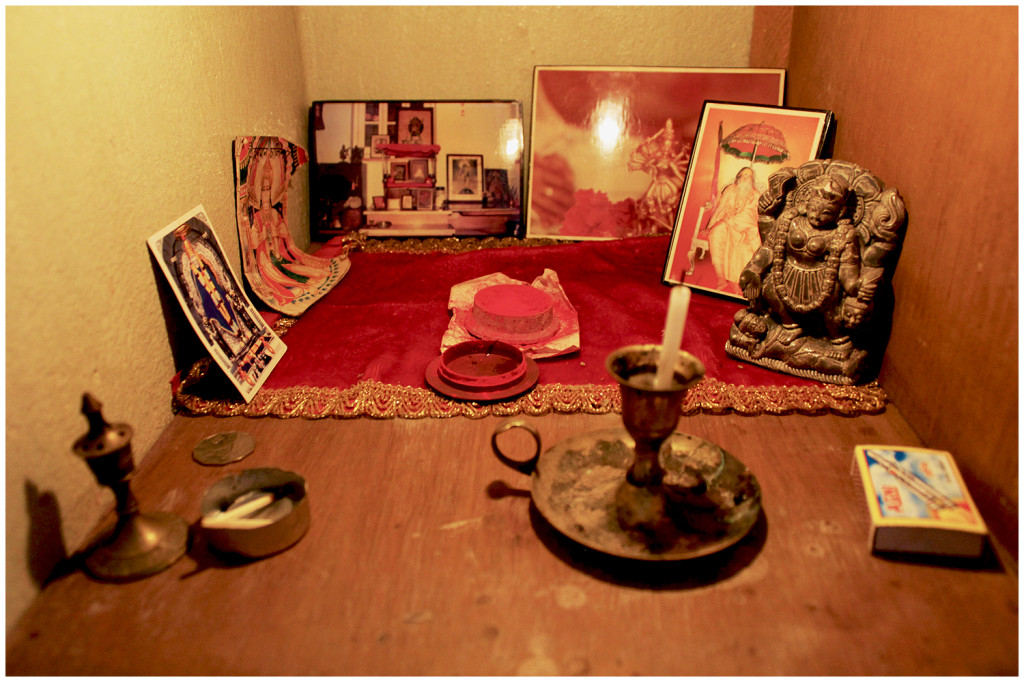 The main bedroom had this cute little altar.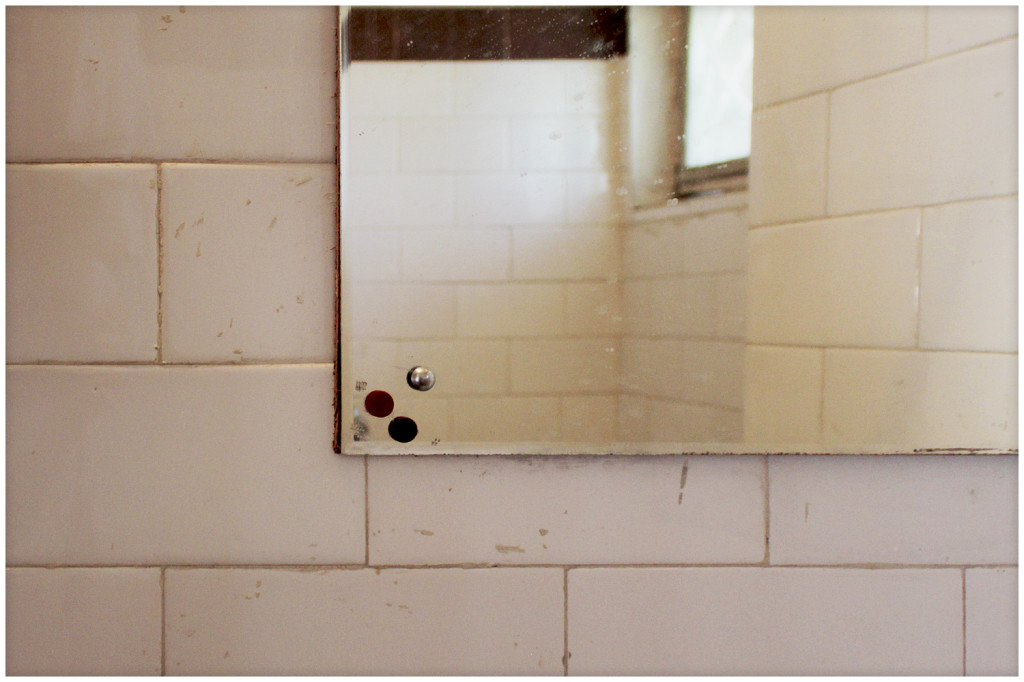 This became a familiar sight in India: on all the mirrors in hotels and guesthouses we found used bindis.

Holi was celebrated early in the morning, not long after sunrise (the coolest part of the day). It started with traditional dances on the University grounds, performed by the students. The field where the dansers passed was swamped with people trying to catch a glimpse of them.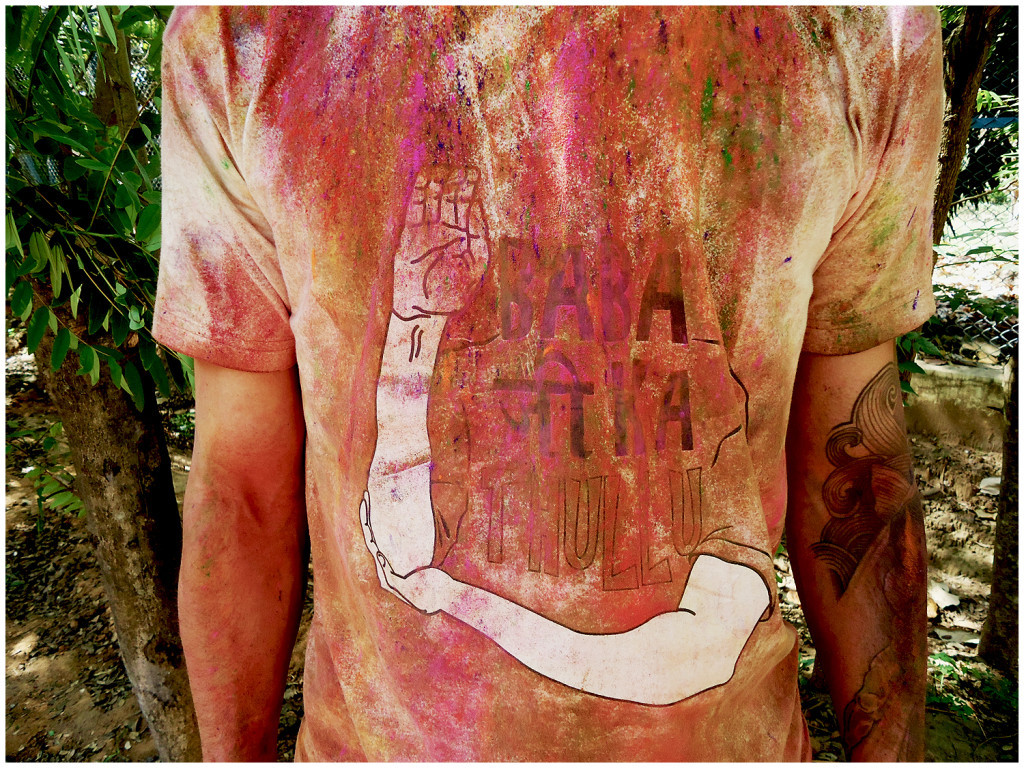 After the dances the "applying" of colors began. I say "apply" because colors were sprinkled and gently smeared on our faces and heads. There was no violent throwing involved. The colors pink and red were particularly hard to remove from our skins afterwards. I had to sweat them off for a week 🙂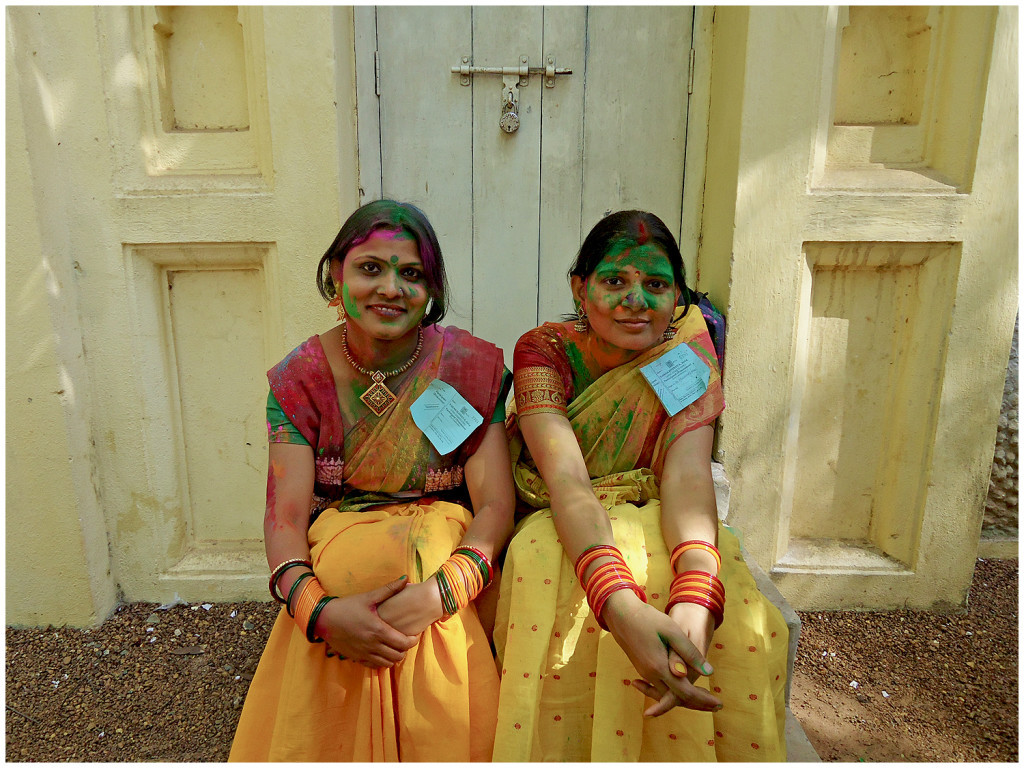 The students were beautifully dressed in yellow colors, representing spring.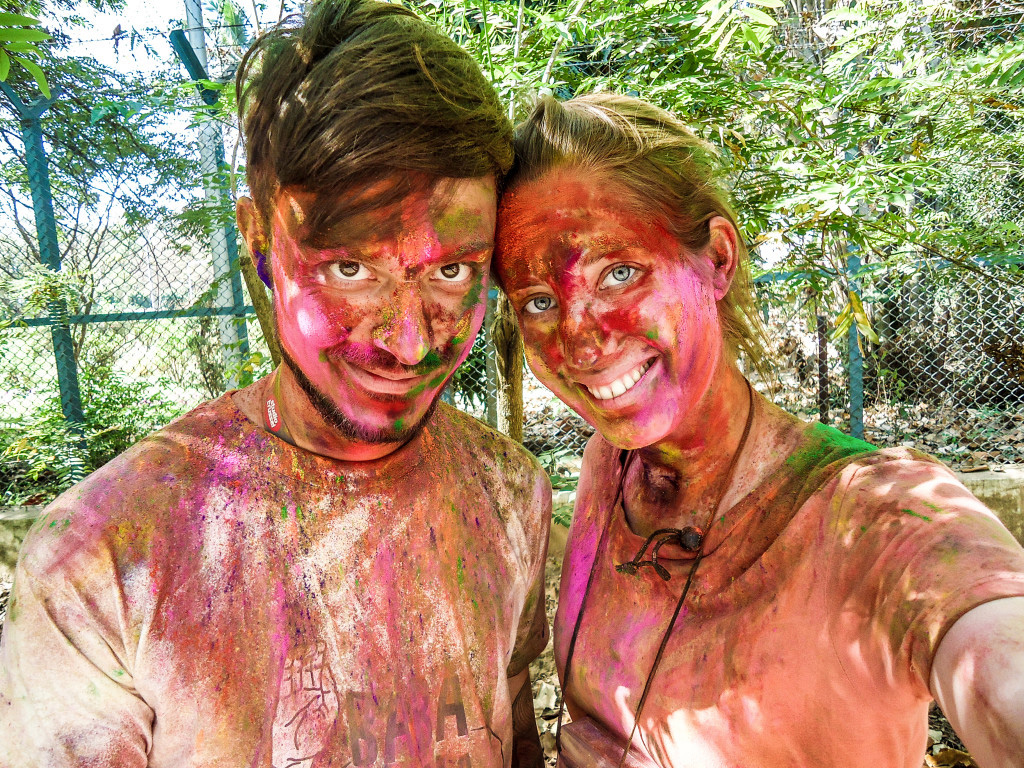 And these were our happy faces afterwards.
Holi in Santiniketan, trip summary
Transport: We took the (slow) train from Kolkata which was a lovely experience in itself. The train is filled with curious locals and street vendors pass through to sell yummie treats.
Stay:  Our own summer home via Airbnb.
Food: We ate the best mutton thali from India and Bangladesh all together in a small restaurant connected to a hotel: 

Pancha Byanjan – C/O Monorama Guest House, Shyambati on the Bolpur-Santiniketan road.

Getting around: By foot & by taxi (to the railway station).