Dhaka's highlights
Honestly, I expected a lot of chaos in Bangladesh's capital city. That and dilapidated buildings filled with factory workers (thank you media for giving me that one-sided view of the city). My expectations are probably only reality in the outskirts of Dhaka. The heart almost looked like a normal capital: busy (yet quite clean) streets, a park every now and then and some historical buildings added to the mix in the oldest part of the city.
Dhaka's sights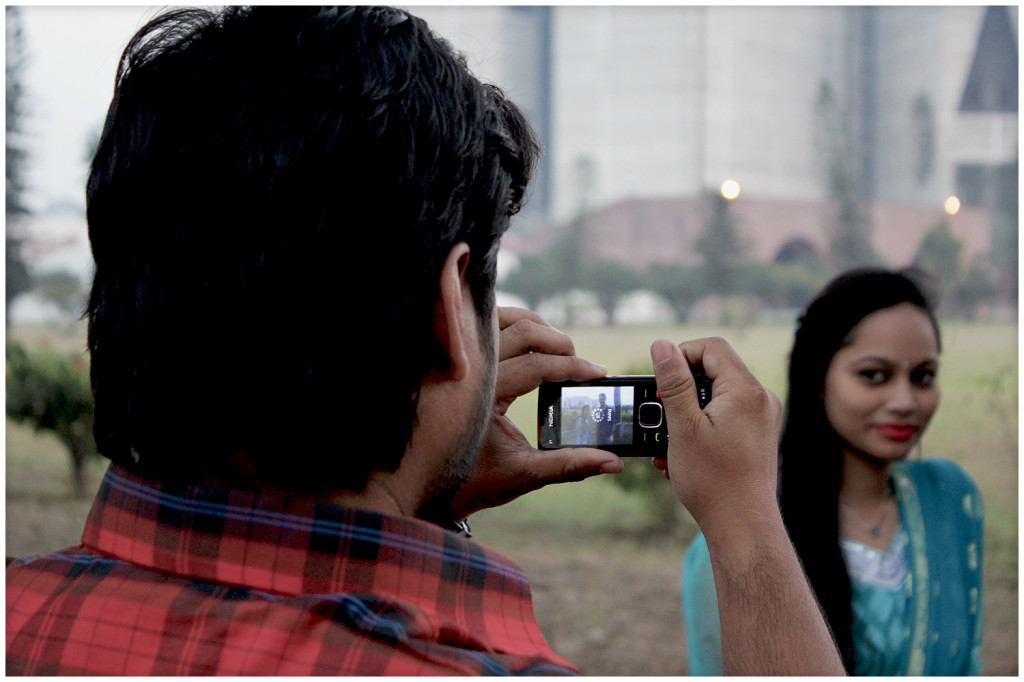 When we visited the National Assembly (the parliament designed by Louis Kahn) it was hard to get a good shot ourselves as many people wanted to have a picture with (one of) us in front of the building. We always agreed, with a smile!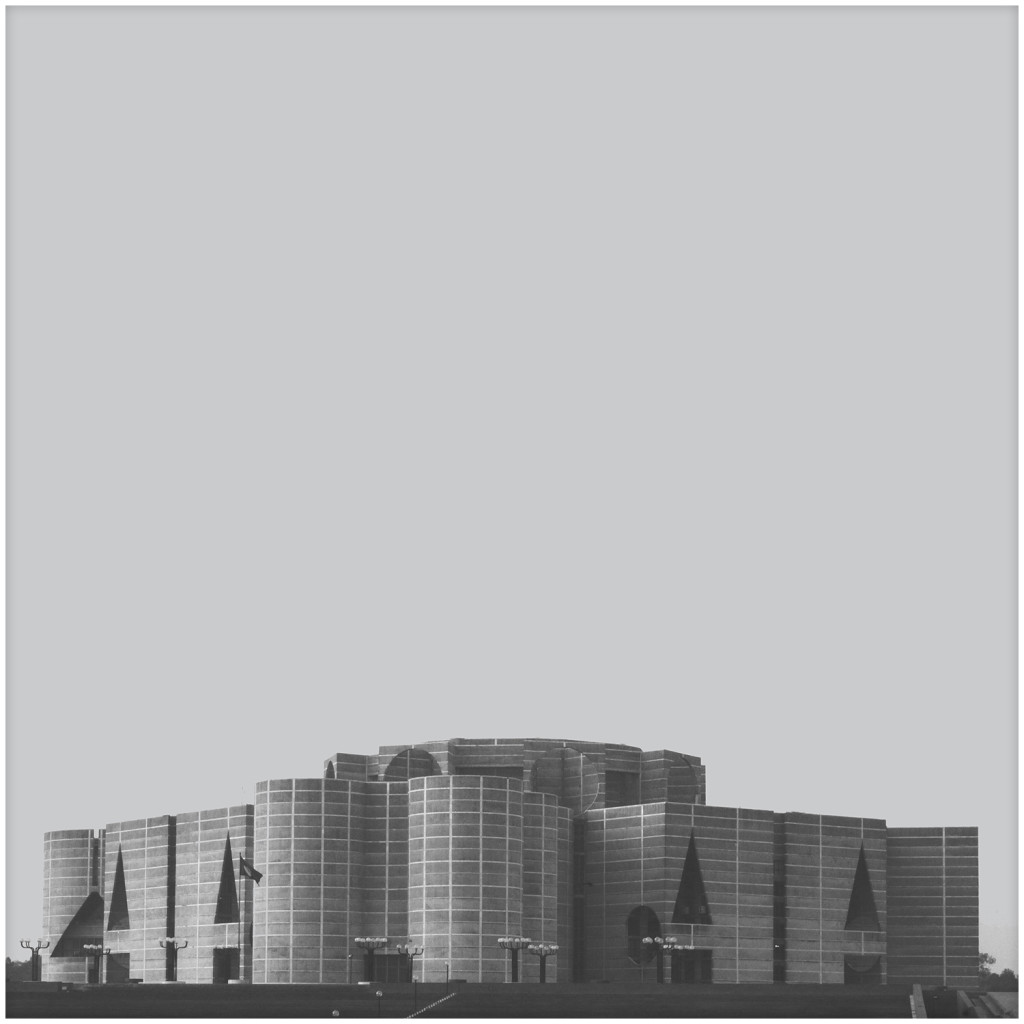 This concrete creature stole my heart even before we arrived. I found some photos with lovely shadow plays at the inside of the building. Heartbreak came when we weren't allowed to visit. Strict security measures were taken during election time, no uninvited visitors allowed. Luckily its outside looked equally stunning. We walked around the gigantic premises, snapping pictures right before nightfall.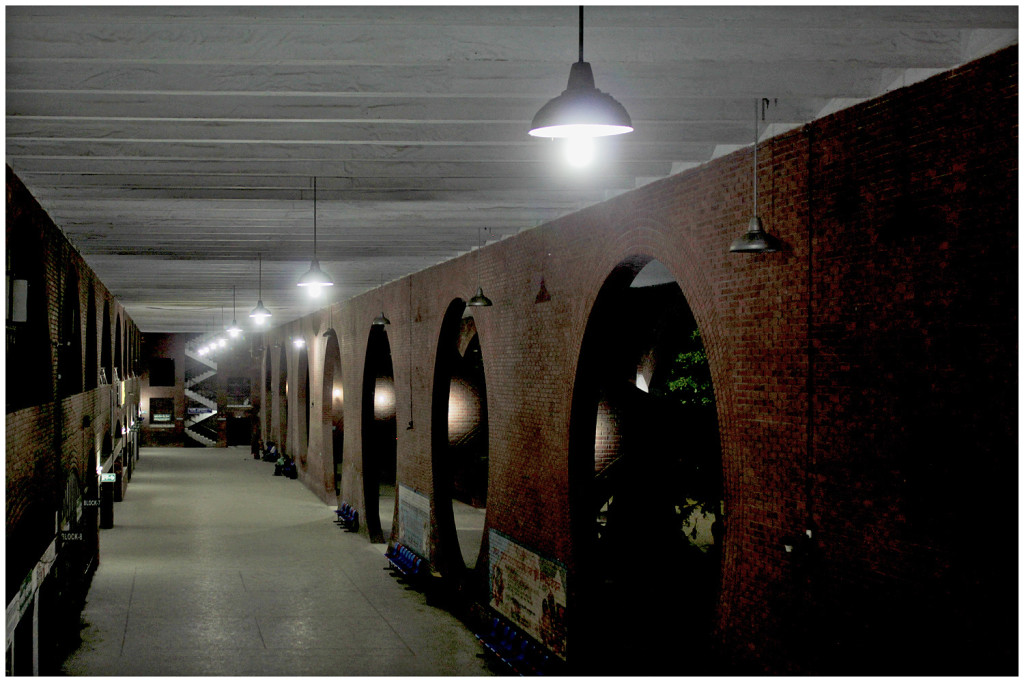 Another one of Louis Kahn's masterpieces:  a hospital not from the National Assembly. It took us ages (and a bunch of rickshaw rides) to find it. Our last rickshaw chauffeur biked us around for over 1.5h during rush hour, through traffic jams. When we arrived it was already dark. We decided to pay the driver 500 taka instead of the agread 120 for all his efforts and time. He was unbelievably greatful.
The hospital itself was poorly lit and looked a bit grim. When walking through the hallways we saw wards filled with patients: young and old crammed together on thin beds with seemingly no nurses or doctors around.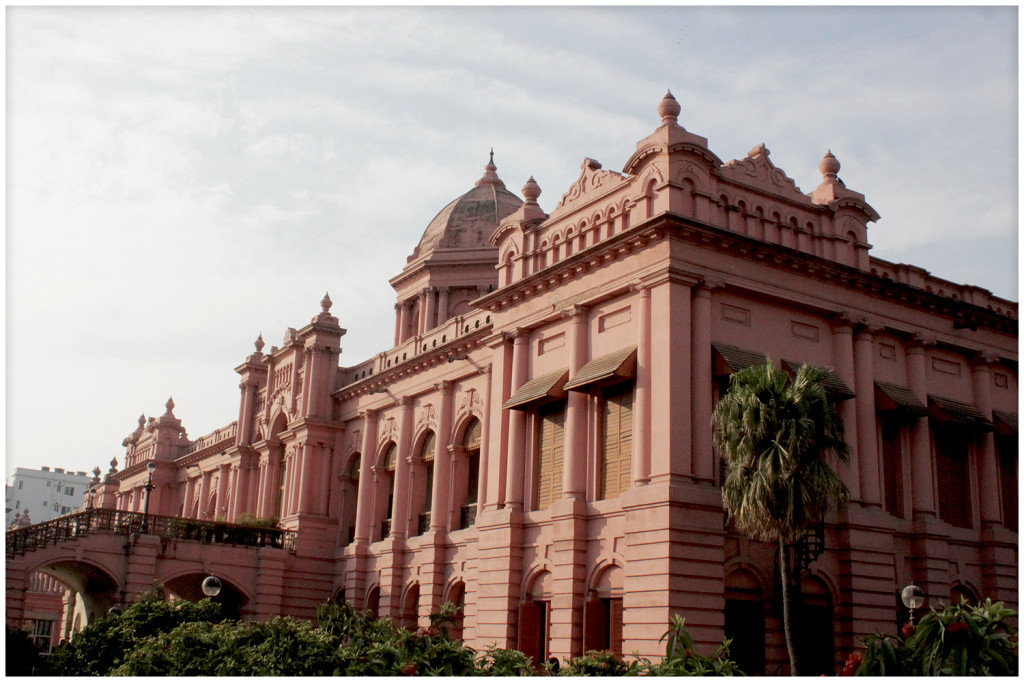 The Pink Palace (officially "Ahsan Manzil") was the official residential palace and seat of the Dhaka Nawab Family. People at the museum have put a great effort in setting the rooms the way they were back in the days. Especially the dining room was impressive: it felt like guests could walk in every minute. Although the English left a bit of a sour taste in the mouths of Bangladeshis, it's still nice they managed to preserve enough to let you imagine the grandeur or the earlier days.
The streets around Lalbagh Fort were very nice to explore and to experience local city life. Go right when exiting the large gate and walk all around the outside of the fort. At the T-junction, go right to find a street lined with sheds storing cow skins. One of the owners kindly invited us in: we could take as many pictures as we wanted, we sat with the whole crew and drank they plus they even bought me chocolate!
Once you reach a crossroad further down the road you'll notice the stalls sell stuff that looks like cheerleader gear (ribbons, ribbons, ribbons!). Take the first street at your right. The Bara Katra is near, just keep on asking (and don't forget to look up).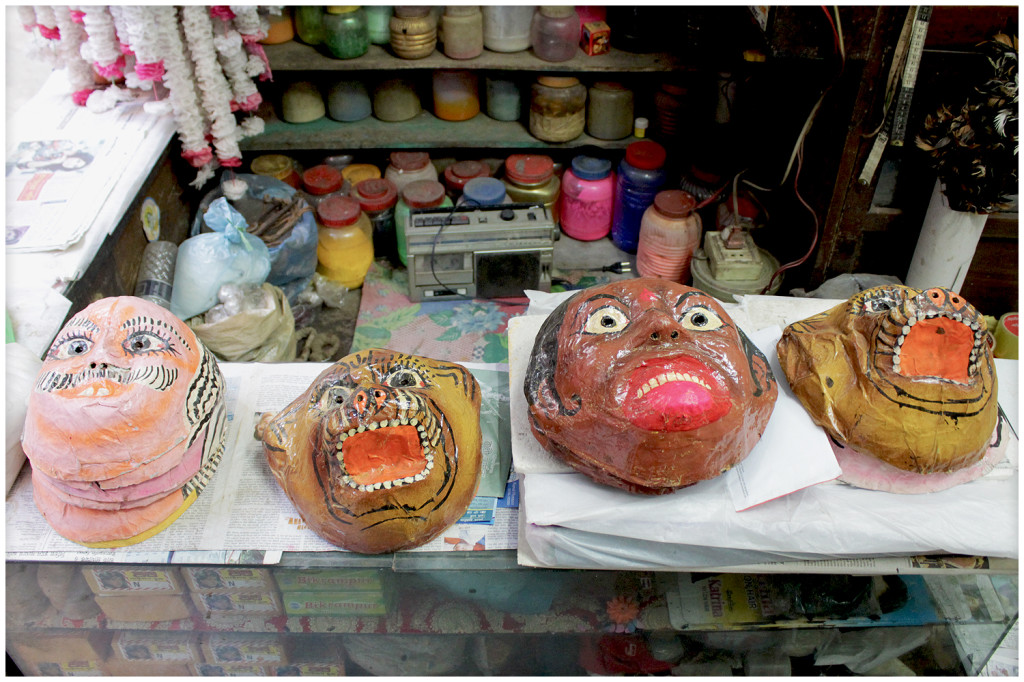 Not far from the Pink Palace there's a Hindu street. It's just a fun street to walk through: you can see the offerings and buy masks that are hung on houses to keep evil spirits away.
Dhaka's food
Haji Biryani is a classic: no menu, just sit and wait and you'll be served great biryani!
Mango Café for a nice hamburger
North End Coffee Roasters for their pastries
The German Bakery for their bread and salami
Dhaka's shops
Aarong: number one for very reasonably priced souvenirs, all Bangladeshi handicrafts
The DhakaCraft Bazar: a monthly market at the Australian embassy
Dhaka's hotel
Hotel Pacific: rather pricey for a room itself but the hotel has a good location to explore the city. It's walking distance from the bus stop, not far from the train station, a good walk from the Pink Palace and surroundings and a 300 taka rickshaw ride to Gulshan (expat land).