Tranquil bike rides through tea estates in Srimangal
Srimangal was the second place we visited in Bangladesh, right after Dhaka. Getting there was actually the best part: the train ride was amazing. We met a lot of locals on (and around) the train who couldn't speak English that well but enough to wish us a warm welcome to their country.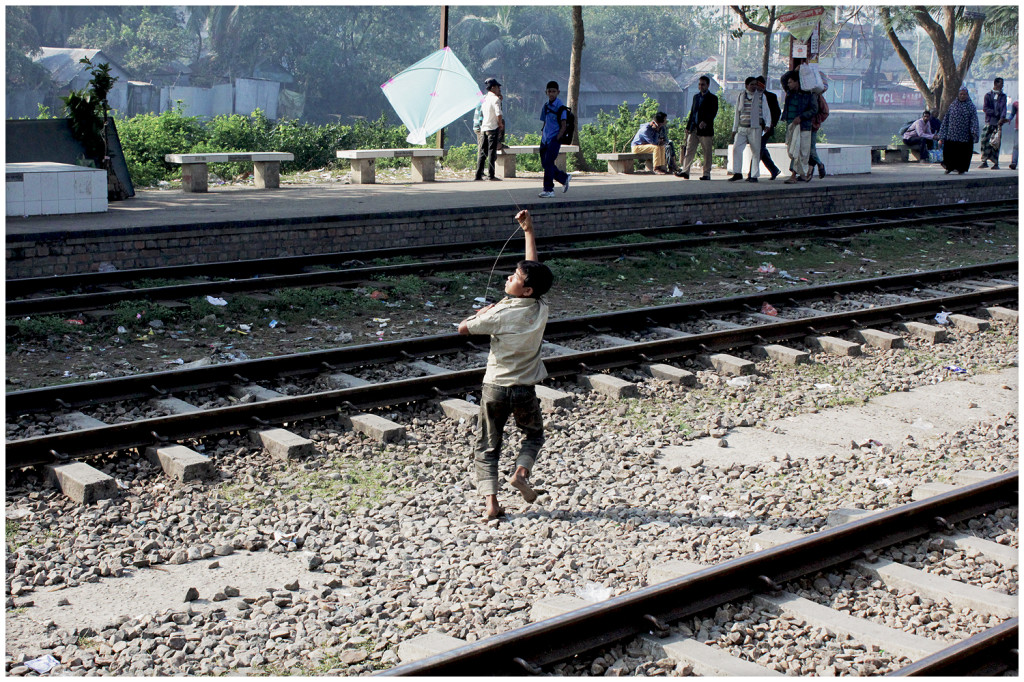 A little kite runner next to the train tracks. I saw him put down and pick up his kite multiple times, trying to keep it in the air with the greatest concentration. In Dhaka we found multiple kite shops where you could buy new ones in all the colors of the rainbow. A lost art in Western countries, happiness is in the simple things.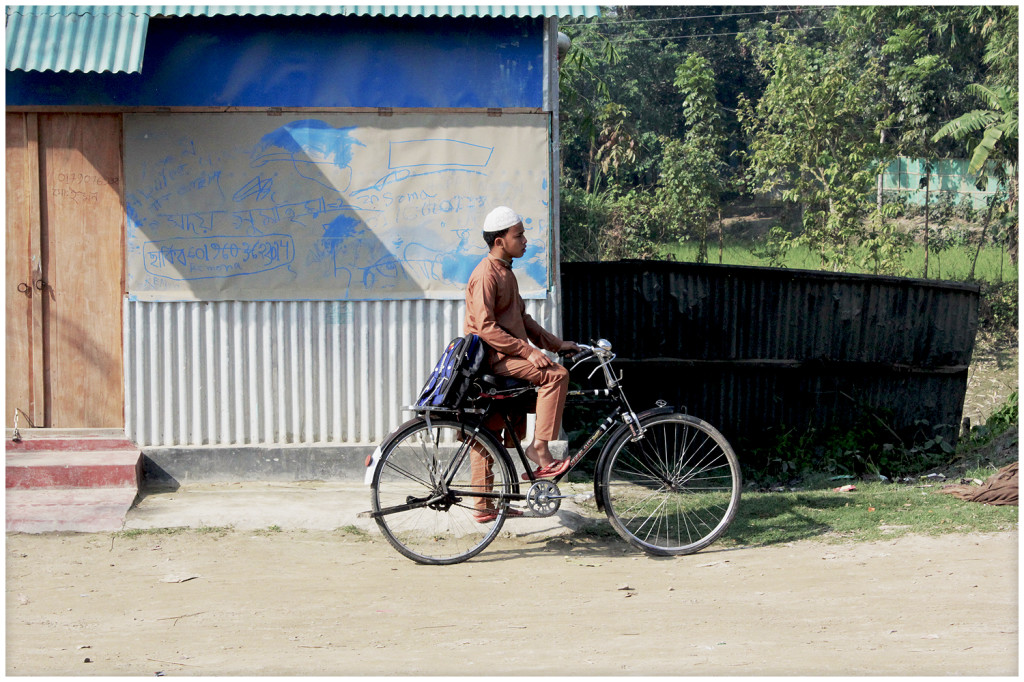 I saw this young man waiting on his bike and didn't hesitate to take the picture. I just love the composition.
Somewhere between Dhaka and Srimangal our train crossed another one and I couldn't be happier they both stopped at the same station. Look at those faces! These kids where extatic, yelling "Hello" all the time and they were very happy to pose for a picture (except maybe the little one at the right who looked a bit stunned).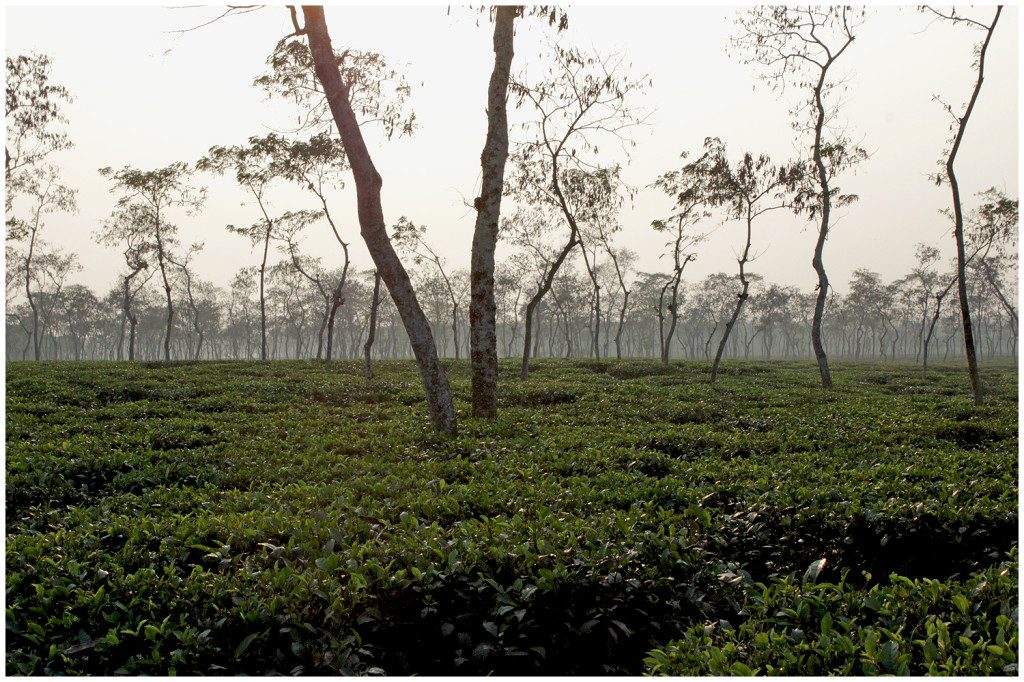 We biked through the villages surrounding the tea estates in Srimangal all afternoon. This picture was shot when we returned back to our guesthouse. The sun setting on the tea gardens was one of the best views of the day.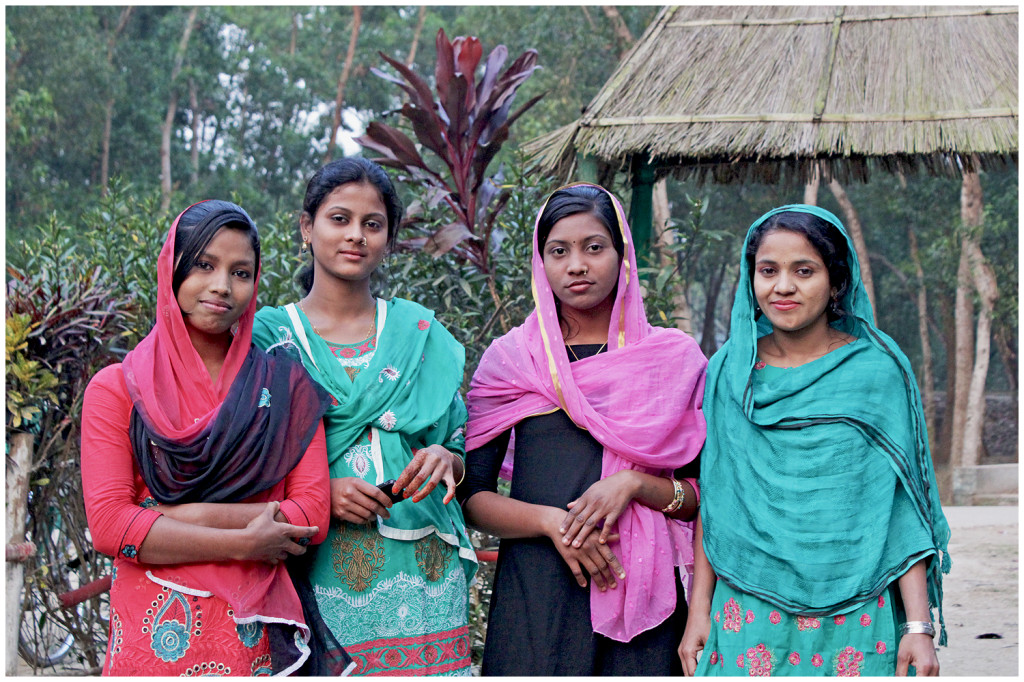 Everybody we met was very keen of taking our picture. When these four ladies approached us I took my chance and asked them if I could take their picture as well. Don't they all look absolutely stunning?
Srimangal in a nutshell
Stay: Green leaf guesthouse: the owners picked us up (and dropped us off again when we left) from the train station (a 5 min ride by rickshaw) and went out of their way to give us a great stay. They did a nice effort to decorate the hostel, the room had a lot of light and a great shower!
Dinner & lunch: We only ate at one place, Kutum Bari, because the food was really delicious.
Breakfast: We bought a pot of jam & some parathas
Drinks: The 7 layer tea is a must