Stay like a local in a peasant Hindu village
We were well informed by the Airbnb ad: your stay will be basic (no mattress or running water), nobody speaks English, it's a bit of a hassle to get to the village (first rickshaw and then the "bone shaker"). But with every warning our interest grew: we were very interested to see how people really lived in rural Bangladesh.
We stayed with two beautiful elderly people (in their eighties, who could still bend like a straw) in the only house made out of stone in the village (the other ones were made out of mud).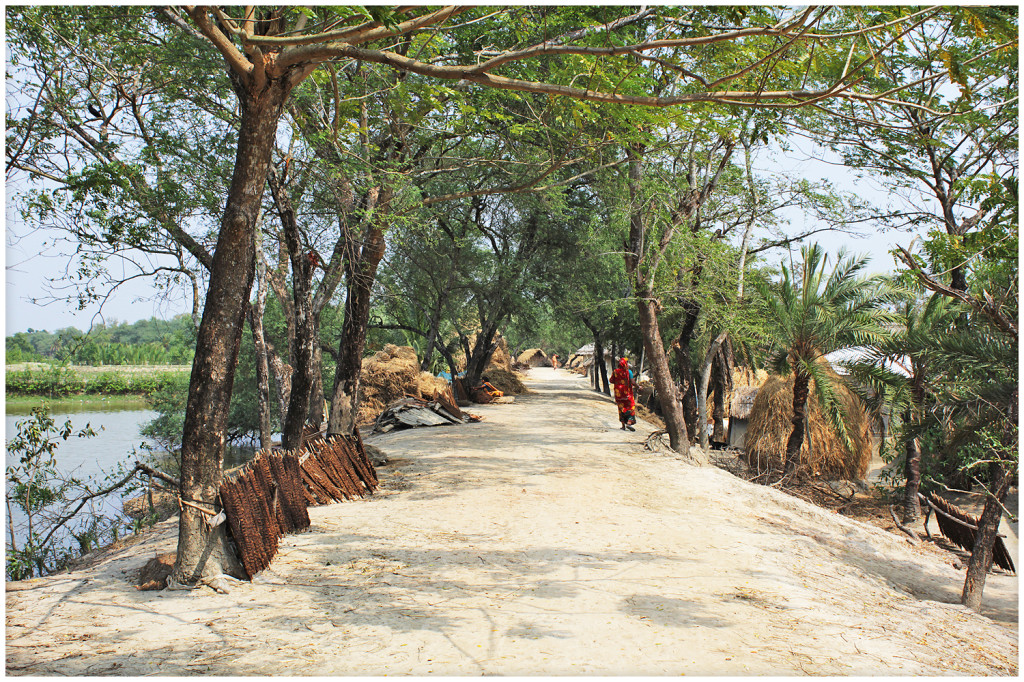 This is the main road through the village.
A view inside our temporary home and a picture of one of the local kids.
We didn't really do anything but explore: see local boys play cricket, join the women while they were sorting freshly picked greens together, watch a man untangle his fishing net,… The days went by and we just followed the village's rhythm.
Didi, our hostess, was the most wonderful cook of Bangladesh. The things she could do with vegetables! Eggplants, potatoes, tomatoes,… they tasted differently every day and they were a delicious side to the fish Dada just caught the day before our arrival. He's a retired fisherman who was very proud to be able to offer us his catch.
Every evening we heard Didi say her prayers and she came around with incense to bless the rooms.
Summary of our stay like a local in a Hindu village
Stay & transport: Booked via Airbnb. Everything is closely managed by Didi and Dada's son who lives in Australia.
Food: What nature gives.