Hiding from the rain in Kratie
The weather in Kratie wasn't sweet, we had a LOT of rain. Searching for the Irrawaddy dolphins crossed our minds a split second but we quickly realized we didn't want to go on a touristy daytrip. So we decided to just stay put and spend some time inside: visiting the market, having extended lunches and dinners and simply just watch some series on our laptop.
The only picture I have (except from the happy boy doing his "after rain dance") of Kratie is one from the market where kids were playing games on the countertops: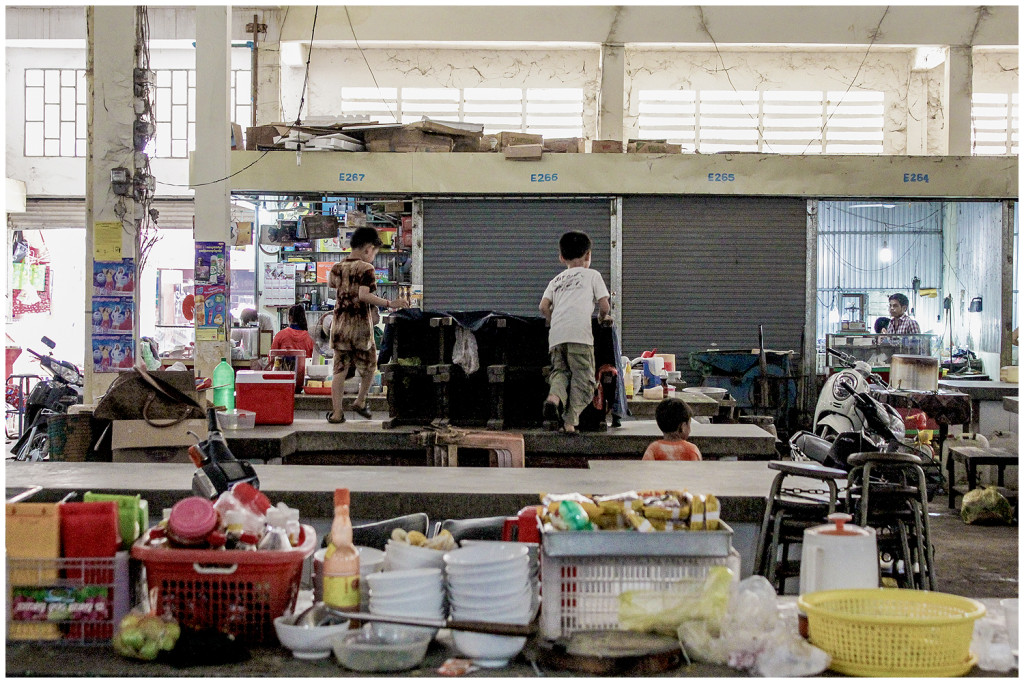 … and this one I shot with my phone:
Kratie travel summary
Transport: In & out by bus. It's a small town and you can easily walk to / from your guesthouse to the bus stop.
Stay: We walked around town and visited a few places to end up in a bright & spacious corner room at the Oudom Sambath Hotel. The price on Tripadvisor looks like a lot more than we paid, maybe we got a cheaper rate in rainy season (and because we just walked in). I would stay again!
Eat: We only ate at Tokae: a nice corner restaurant (watch town life pass by) close to the restaurant with a good menu.
Things to do: Go find the dolphins or take a walk through the markt.