A quick tour through the capital New Delhi
I can be short about Delhi: the city has some nice sights but it didn't really "stick". Was it because it was so big? Or because the people weren't as friendly as in the previous places we visited? I can't quite put my finger on it. I'm happy we visited but I wouldn't come again that quickly.
Here's an overview of my favourite sights: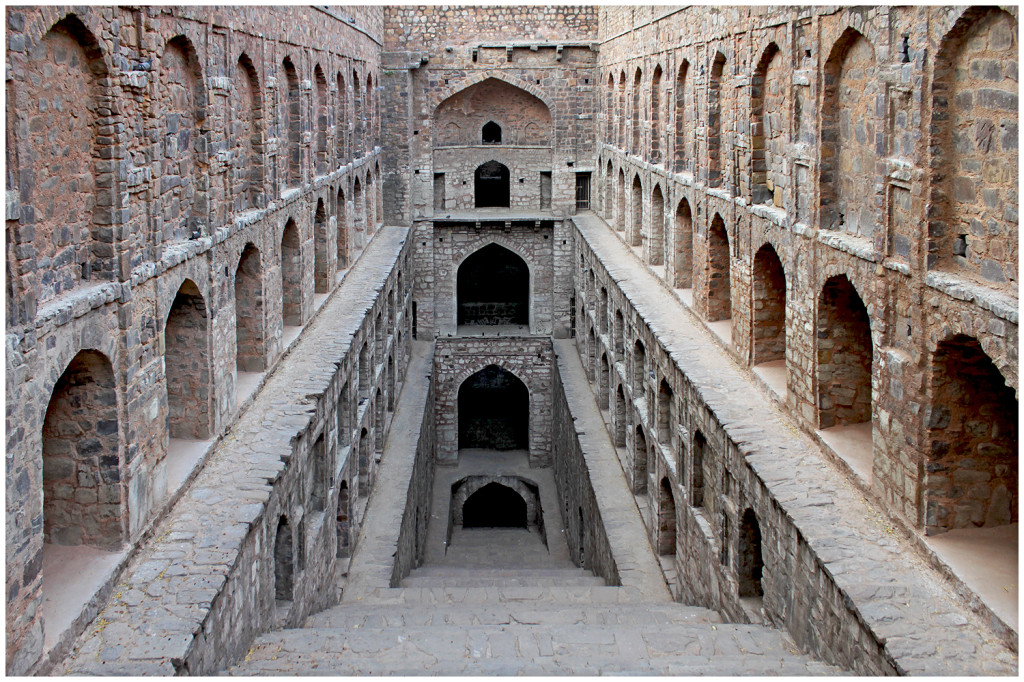 Agrasen Ki Baoli (also known as Ugrasen Ki Baoli) is an ancient step well in the middle of the city. It's a truly stunning sight: you enter at the top and I was blown away by its beauty when I suddenly looked left.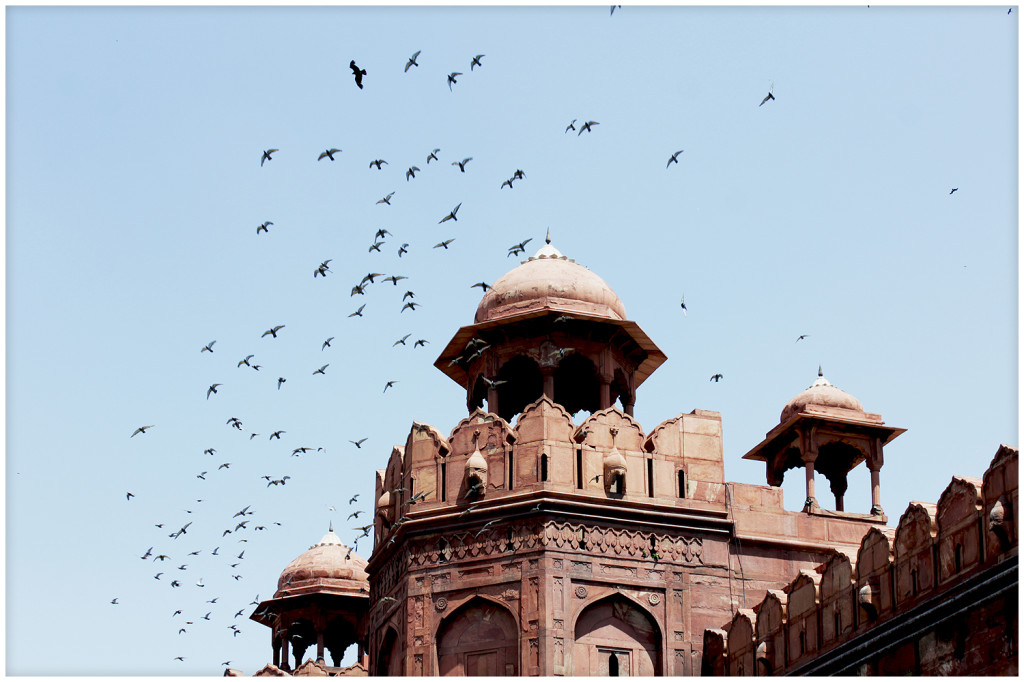 The Red Fort was nice to see from the outside but after visiting Fatehpur Sikri I felt like I've already seen more beautiful architecture. For me there was nothing special on the inside.
I loved Safdarjung's tomb. We were practically alone at the site which made the visit even more fun. The tomb is incredibly well preserved both on the outside and the inside.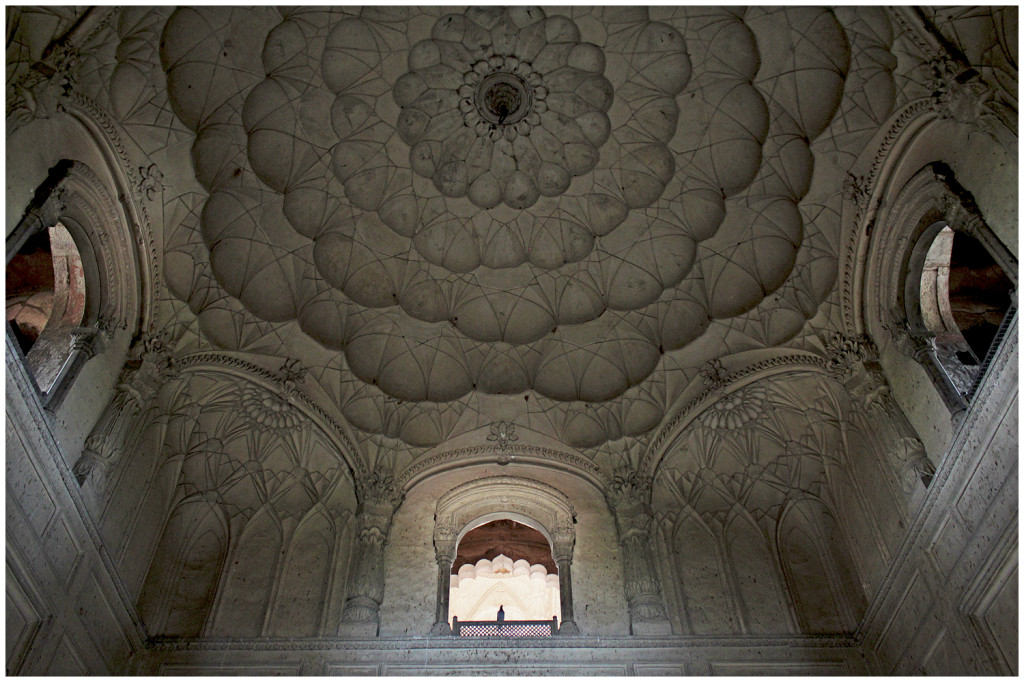 A look at the inside of the tomb.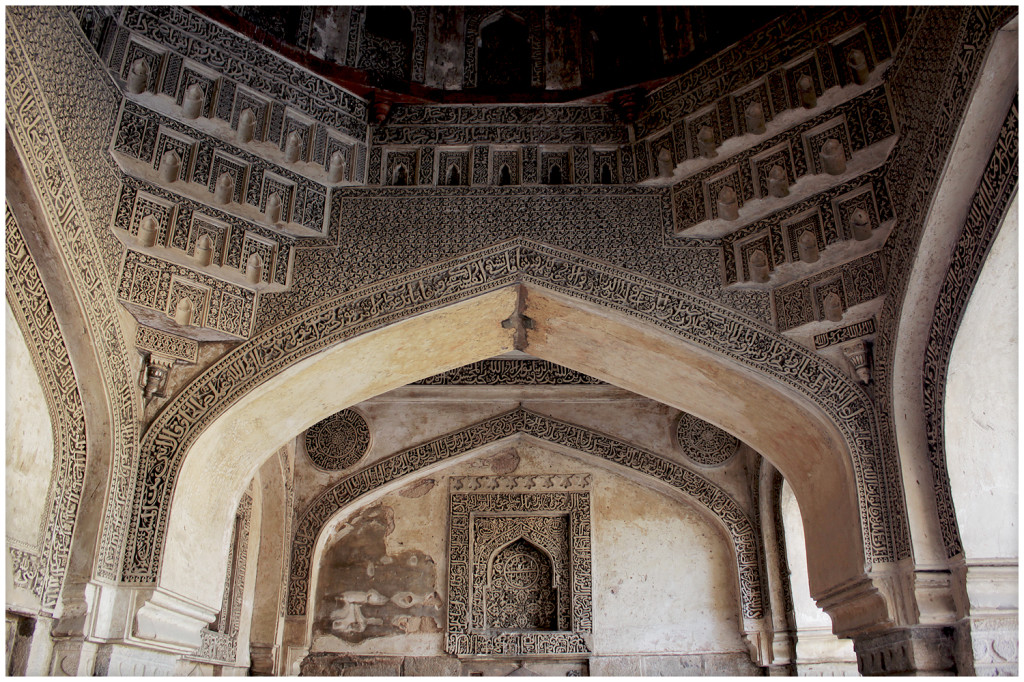 Not far from the tomb are the Lodi gardens: a beautiful and well maintained green park in the middle of the city. It's a lovely place to stroll around or have a picnic. On the grounds of the park you can find numerous tombs you can visit. As you can see the engravings on the inside are stunningly detailed.
New Delhi trip summary
Transport: We got in by train and left by plane.
Things to do: Safdarjung's Tomb, the Lodi gardens, Ugrasen Ki Baoli and maybe the Red Fort. We also wanted to visit Gandhi Smitri but unfortunately it was closed. The Sikh Temple is also a nice place to stay for a while to see how the Sikh experience their faith. Connaught Place takes you back to British times.
Daytrip: Visit Chandigarh (by train): the city designed by Le Corbusier
Shopping: The Cottage Crafts Emporium is a giant shop where you can find all kinds of souvenirs. I found a beautiful silk scarf here.
Dinner: Our best meal was at Zaffran where you can taste refined Indian cuisine. A plus: it's near Connaught Place, a must-see in Delhi.
Breakfast: Brown Bread Bakery was across the street of our hotel but even if it wasn't I would have gladly traveled to it as it's probably the only place where you can taste good brown bread with cheese.
Stay: The centrally located Cottage Ganga Inn (close to restaurants, the train station and the metro).